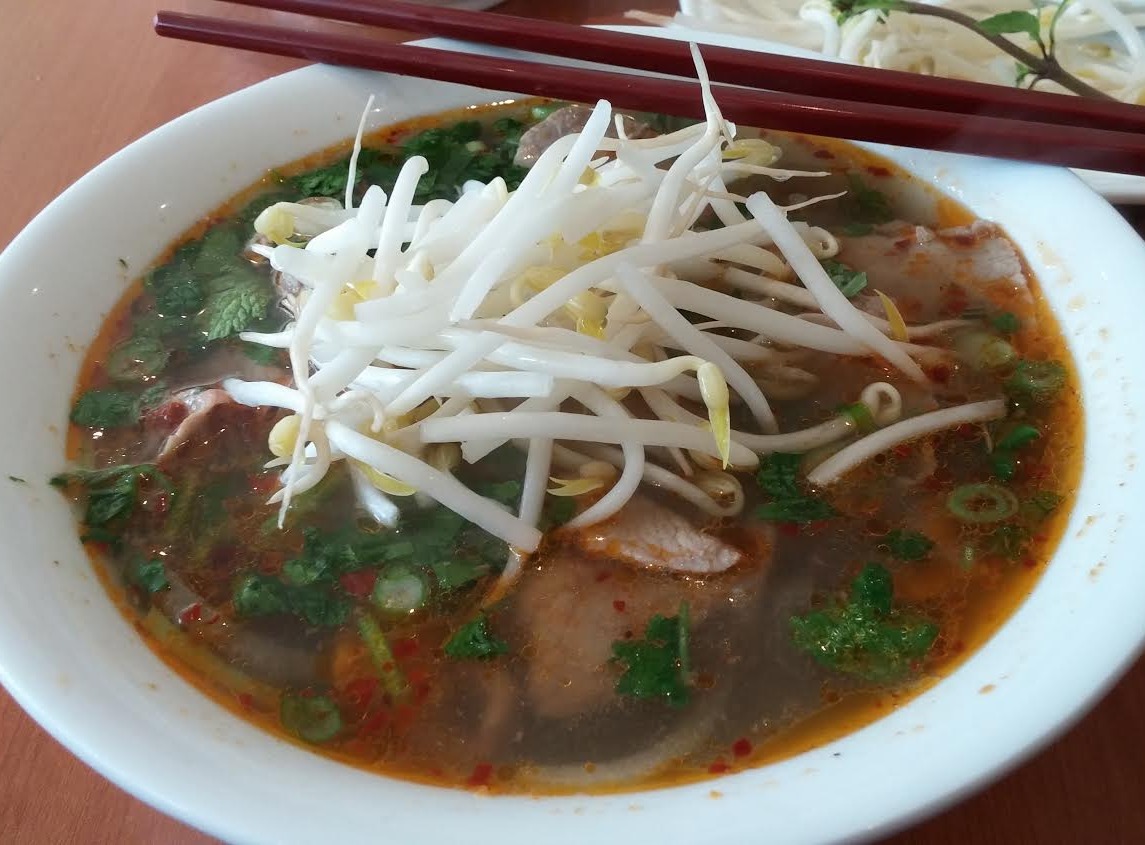 24 Dec

Steveston Village Vietnamese

It's no secret I eat at this restaurant far too often. It's a family run Vietnamese restaurant, that has a little something for everyone. I love it there, they're great with my allergies and have a tonne of menu items that are naturally gluten free and many others that can be altered to make them gluten free you just have to ask what you can eat.

My faves are the Sate beef pho, the beef and broccoli in black bean sauce, lemongrass chicken and if you're in the mood for dessert they have an amazing coconut crème brulé.  Try the soda chanh (I like it half sweet) or the Café Sua Da (Vietnamese iced coffee) both are real treats.

I'm also allergic to peanuts and have never had a problem there, just remember to always tell your server of your allergies when you order.